Brand Design
Visual Identity
Graphic Design
Maria Bonita Project
(Pretty Mary Project)
An initiative by the Committee to Combat Violence Against Women of GMdB – Grupo Mulheres do Brasil (Women's Group of Brazil). GMdB is composed of women from various segments throughout Brazil who work on topics related to education, entrepreneurship, quotas for women, and social projects.
The brand design was studied and structured around the symbolism that the name Maria Bonita evokes, and was conceived in a contemporary, cross-cutting way with versatility in applications.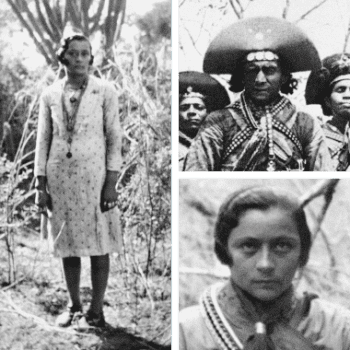 Maria Bonita, the partner of famous bandit Lampião, was a female outlaw who defied traditional gender roles in early 20th century Brazil. She fought alongside men and became a symbol of female empowerment, inspiring women to break free from traditional gender roles. Today, she is a cultural icon.
–
Photos:
(1936) Benjamin Abrahão/Acervo Instituto Moreira Salles